The New Opportunity in Connecting Your Brand to Moms 
Right now, is the BEST time to strengthen your relationship with Moms. They are loyal to the brands that support them when they need them the most and right now is one of those times. There are numerous opportunities to be relevant to their homeschooling, boredom buster and meal planning activities with good content, peer-to-peer recommendations and distant socializing solutions.  
Right now, Mom Influencers are making creative meals with whatever is left on grocery store shelves, homeschooling their children and in the case of Mom Bloggers trying to keep their businesses afloat. Mom Bloggers and Social Media Influencers have been an important part of your marketing strategy for almost a decade and now is no different.  As Brands are pulling back their campaigns and eliminating marketing programs, these moms are losing the income that supplements their household spending. They are eager and willing to work, and other moms are online consuming their content in record amounts.  
All of this presents a win-win situation for brands.   
Three Easy to Execute Marketing Opportunities
1. Online Social Shoppers
Provides social media exposure for your products and the ability to gain online verified reviews on Amazon.com, Walmart.com or Target.com. Moms and families can easily see where they can conveniently find your product online, as well as see the product in action at-home, in beautifully curated content for your brand to repurpose and share. This also boosts online reviews in a time where online shopping is at an all-time high.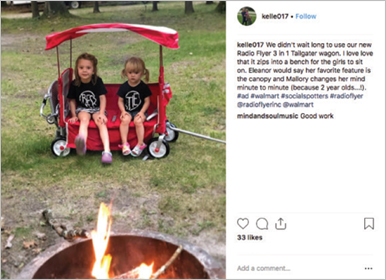 2. In-Home Parties
Provides family fun moments with your products, social posts for your brand to share and goodwill to moms.  Moms and families are searching for ways to keep their children active and engaged while at-home. In-Home Parties give moms the chance to do something special with their family, all while promoting your products to their followers.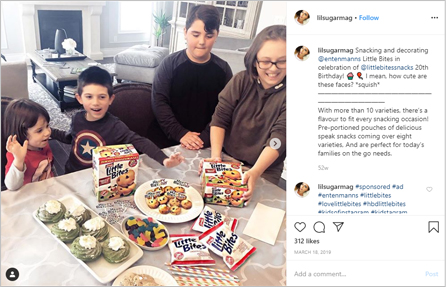 3. Virtual Event or Online Resources Promotion
Provides the ability to promote your virtual events, programs and live content beyond the reach of your brand alone. With many brands hosting daily Live Streams or making content available to families as a service, this is a great way to promote your events/content even further.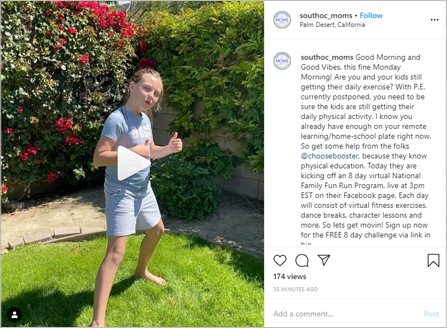 All programs can be executed quickly and will produce better than average results. 
For more ideas or questions on these programs, please email Maria@bsmmedia.com.
---
BSM Media, Inc. is an award-winning and internationally recognized Marketing to Moms agency specializing in influencer engagement and outreach programs. Their MommyParties, and Social Spotters, services are proven activation tactics used by Fortune 100 to Start Up companies. BSM Media also owns and operates MillennialInfluencers.com and GenZInfluencers.com which connects brands to Millennial Influencers and Gen Z Influencers.  
Maria Bailey is the CEO of BSM Media and the author of "Marketing to Moms: Getting Your Share of the Trillion Dollar Market," "Power Moms," "Millennial Moms: 202 Facts Marketers Need to Know to Build Brands and Drive Sales," and the soon to be released "Marketing to Gen Z Moms."  She is a frequent keynote speaker and media expert. She can be reached at Maria@bsmmedia.com. Learn more about Maria Bailey at www.MariaBailey.com.